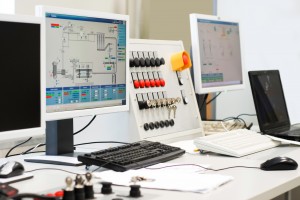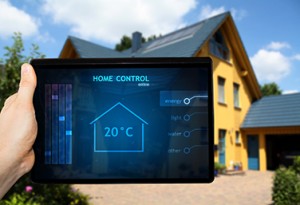 With today's ultra-modern technology, just about anything is possible.  And Home Automation is one of them.  To automate just about any stressful or non-stressful home activity is something everyone has thought and dreamed about.  Systems like lighting, heating or cooling, shades or drapes, pool or spa, and security access can certainly benefit from automation.
Automation allows for the scheduling or remote control of these home systems.  Imagine coming home late in the evening, your house can be programmed to light the exterior, create a path from your garage to the kitchen, and lower the home temperature – all of this done automatically.  Or maybe an invited guest is left waiting at your house door because you were tied up in traffic?  It would definitely be nice if you can use your cell phone to call home and unlock the door so they can wait inside.  With our home automation, the possibilities are endless.
On the other hand Systems Integration is taking all the separate systems in your home and allowing them to communicate and work together.  With this communication, it can lead to additional possibilities for automation can even help remove redundancies especially when it comes to control interfaces.
Systems Integration allows for eliminating separate controls with a single easy to use room control.  A single wall-mounted touchscreen can serve as a control of lighting, audio/video, heating/cooling, security, pool/spa, as well as allow for viewing surveillance cameras, talking to visitors at the front or throughout your house, and even unlocking the front door.  Less clutter, more convenience, elimination of system duplication.
Solutions are available for every income level and lifestyle. Simply choose the automation, energy management, and convenience features you desire and we will customize a system that will fit within your budget.