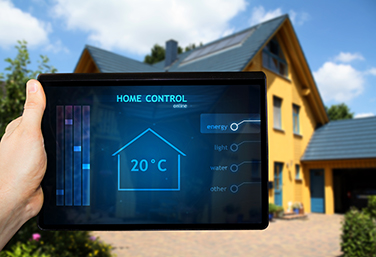 With today's ultra-modern technology, just about anything is possible. And Home Automation is one of them. To automate just about any stressful or non-stressful home activity is something everyone has thought and dreamed about. Systems like lighting, heating or cooling, shades or drapes, pool or spa, and security access can certainly benefit from automation. Automation allows for the scheduling or remote control of these home systems. Imagine coming home late in the evening, your house can be programmed to light the exterior, create a path from your garage to the kitchen, and lower the home temperature – all of this done automatically. Or maybe an invited guest is left waiting at your house door because you were tied up in traffic? It would definitely be nice if you can use your cell phone to call home and unlock the door so they can wait inside. With our home automation, the possibilities are endless. On the other hand Systems Integration is taking all the separate systems in your home and allowing them to communicate and work together. With this communication, it can lead to additional possibilities for automation can even help remove redundancies especially when it comes to control interfaces. Systems Integration allows for eliminating separate controls with a single easy to use room control. A single wall-mounted touchscreen can serve as a control of lighting, audio/video, heating/cooling, security, pool/spa, as well as allow for viewing surveillance cameras, talking to visitors at the front or throughout your house, and even unlocking the front door. Less clutter, more convenience, elimination of system duplication. Solutions are available for every income level and lifestyle. Simply choose the automation, energy management, and convenience features you desire and we will customize a system that will fit within your budget.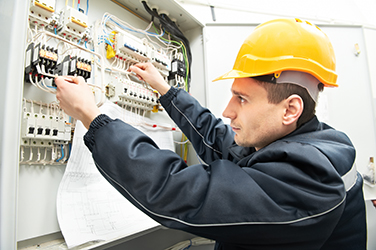 We can help you organize all of your security and entertainment needs including stereo systems, DVDs, audio playback, Home Theater and Surround Sound. Call us and find out what works best for your room…in-wall or in-ceiling speakers, outdoor speakers, or maybe external speakers that can be moved at will.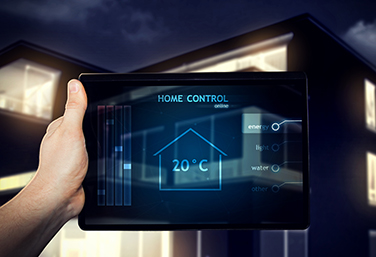 With All Safe and Secure, you wouldn't need multiple remotes just to watch television, or a wall filled with switches and knobs that take you at several tries to find the right light. We can help you take control of your home with just one button press from a sleek touchpanel, designer engraved keypad or your iPad™, iPhone® or iPod® touch. You can select a movie to watch or music to enjoy from your favorite lounge chair. Or adjust your lights, shades, temperature and check on your alarm system without getting out of bed. You can have the comfort and convenience of the ultimate technology lifestyle.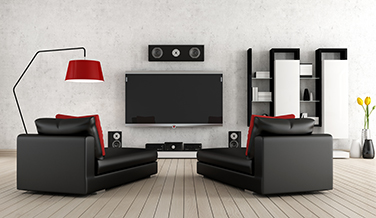 Gone are the days when you have to go out to the theater for entertainment and an exceptional home theater system is no longer the luxury of the rich and the famous alone. In fact, more and more homes across the globe are opting for one as it offers them the experience of a movie theater at the comfort of their home. Add to it the fact that you can now invite friends or colleagues over and have a great time without having to move out or reserve a function room for a perfect hosting space. With the current technology available in the market and the connectivity options on offer, building an entertainment system that suits both your needs and your budget is now easier than ever before.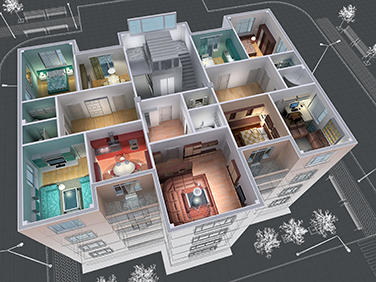 Typically, all of the equipment for our distributed audio/video system are neatly concealed in one location, out of sight. All wiring is hidden within the walls. What you see are elegant keypads and speakers, intelligently designed to blend with the interiors. You can even extend your music outdoors with weatherproof speakers. At the push of a button, you're listening to your choice of music. Wherever, whenever.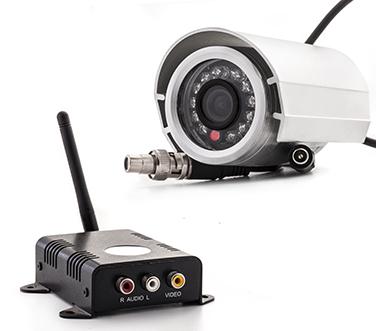 All Safe and Secure can install a contemporary intercom system that will allow you to talk throughout your house without having to shout to each other. Stand alone, or as part of an integrated system, a whole house intercom is a nice addition to any home. If you want to feel more secure, solve the noise problem in your house or just get to know what everyone else is doing, we can add strategically placed surveillance cameras inside and outside your home so you can see exactly what is going on in your surroundings. These cameras can be seen on monitors throughout the house, on a dedicated display, or even on the wall mounted touchpanels in your home. We can even help combine a front door intercom station with a surveillance camera. So that when someone is at your front door, the music in the house can mute, you can see the image on the touchpanel or monitor, and you can talk directly without walking to the door. We can even set you up so that a press of a button will let your visitor in, if you choose. A well-designed technology infrastructure enhances security and communications in your home or office. With All Safe and Secure, you will never have to worry a single moment.